Rotherham Metropolitan Borough Council
Rotherham residents thinking about getting healthier can now access free support from a new service designed to help people achieve their healthy lifestyle goals.
19 June 2018
---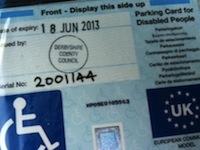 Two people who used a child's disabled parking badge to park in Rotherham Town Centre have been prosecuted by Rotherham Council.
18 June 2018
---
Rotherham Council is urging parents to remind children of the dangers of swimming in open water during national Drowning Prevention Week (June 15 – 25).
18 June 2018
---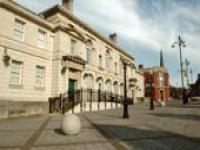 Ministers are considering the outcome of the Independent Health Check which reports that Rotherham Council's improvement journey could now continue without the oversight of Commissioners.
18 June 2018
---
The new Strategic Director of Children's Services for Rotherham Council has been named as Jon Stonehouse.
15 June 2018
---
South Yorkshire Passenger Transport Executive (SYPTE) is urging schools, parents and carers to make sure their 11 to 16 year olds get a MegaTravel pass before the summer.
13 June 2018
---
Come along to Clifton Park Museum and enter a world of Victorian curiosity, delight and intrigue to celebrate the Museum's 125th birthday!
13 June 2018
---
A community archaeological dig will take place this week on the site of the famous Rockingham Pottery in Rotherham.
7 June 2018
---
A voluntary group from Rotherham which works in the community supporting homeless and vulnerable people towards a fulfilling and independent life has been honoured.
7 June 2018
---
As the clock counts down to this year's Rotherham Armed Forces Day, some of the town's military veterans are urging people to support the celebrations.
6 June 2018
---
Rotherham Libraries have joined forces with six other Library Authorities within the UK (Doncaster, Peterborough, Reading, Richmond, Shropshire and Stoke) in a Cloud Link project.
5 June 2018
---
A development partner for Forge Island could be chosen as early as July under proposals put forward to Rotherham Council, marking further progress on the Town Centre Masterplan.
5 June 2018
---
Following on from last year's successful campaign, residents in South Yorkshire will again be encouraged make the most of food and save money as part of a national campaign to cut down on food waste.
5 June 2018
---
There are events happening across the borough for Carers Week, which runs from 11 to 17 June 2018.
4 June 2018
---
A 35 year-old man has been found guilty of sexual assault against a girl in 2014 as part of the National Crime Agency's Operation Stovewood.
1 June 2018
---
A significant milestone was reached today as the 'key' to the building that will house the new £50m McLaren Composites Technology Centre (MCTC).
31 May 2018
---
A plan providing details of where new housing and employment sites can and cannot be built across Rotherham is set to be agreed by councillors.
30 May 2018
---
Rotherham Council's Planning Service has won Team of the Year at a prestigious national awards ceremony.
30 May 2018
---
Dedicated litter pickers from Anston and Dinnington are celebrating after collecting their 2,000th bag of rubbish!
29 May 2018
---
Rotherham Market trader Ann Savage is playing it cool in the current heatwave after expanding her popular sweet stall to offer ice creams and slush drinks!
29 May 2018
More from around Rotherham